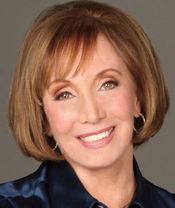 Julie Garwood
Julie Garwood (born in Kansas City, Missouri) is an American writer of over twenty-seven romance novels in both the historical and suspense subgenres.
Products & Prices
62 results
for Julie Garwood
The two unforgettable heroes from Garwood's THE SECRET, Scottish chieftains Ramsey Sinclair and Brodick Buchanan, help the beautiful Gillian fight for
read more
CLOSE
In this splendid NEW YORK TIMES bestseller, Julie Garwood brilliantly crafts the majestic story of a young Englishwoman determined to fight for her freedom...a woman whose life would be transformed by the rare, unexpected gift of love.
read more
CLOSE
Christina Bennett had taken London society by storm. The ravishing beauty guarded the secret of her mysterious past until the night Lyon, Marquis of Lyonwood, stole a searching, sensuous kiss. An arrogant nobleman with a pirate's passions, he tasted the wild fire smouldering beneath Christina's cool charm and swore to possess her...
read more
CLOSE
See more products from World of Books
Learn More
Pricetracker
Price history for the selected item
Learn More
Videos
Related videos to your search terms
Learn More
Nearest Store
Closest store to your location