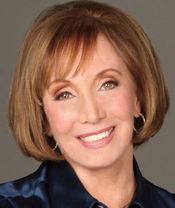 Julie Garwood
Julie Garwood (born in Kansas City, Missouri) is an American writer of over twenty-seven romance novels in both the historical and suspense subgenres.
62 results for Julie Garwood
A killer confesses his crimes to a priest. He then lets him know of his plans to shatter a small Iowa town in his next strike, and who his intended victim is. Nick Buchanan is called in to intercept the killer. He places himself by the intended victim's side and finds himself falling in love.
read more
CLOSE
CLOSE
CLOSE
Learn More
Pricetracker
Price history for the selected item
Learn More
Videos
Related videos to your search terms
Learn More
Nearest Store
Closest store to your location