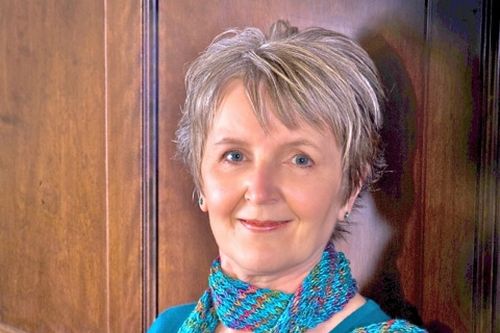 Mary Balogh
Mary Balogh (rhymes with Kellogg, born Mary Jenkins on 24 March 1944 in Swansea, Wales) is a Welsh-Canadian historical romance novelist.
Products & Prices
156 results
for Mary Balogh
The arrival of Elliott Wallace the irresistibly eligible Viscount Lyngate has thrown the sleepy village of Throckbridge into a tizzy. It soon becomes clear that Elliot seeks a convenient marriage to a suitable bride and desperate to rescue her eldest sister Margaret from a loveless union Vanessa Huxtable a proud and daring a young widow offers herself up instead. In need of a wife Elliott takes the audacious widow up on her unconventional proposal while he pursues an urgent mission of
read more
CLOSE
After surviving the Napoleonic Wars Sir Benedict Harper is struggling to move on his body and spirit in need of a healing touch. Never does Ben imagine that hope will come in the form of a beautiful woman who has seen her own share of suffering. After the lingering death of her husband Samantha McKay is at the mercy of her oppressive inlaws until she plots an escape to distant Wales to claim a house she has inherited. Being a gentleman Ben insists that he escort her on the fateful journey
read more
CLOSE
Tall dark and exquisitely sensual Joseph Fawcitt is the epitome of male perfection. Not that Claudia Martin is looking for a lover. Or a husband. As headmistress of Miss Martins School for Girls she long ago resigned herself to a life of spinsterhood until now. Irresistibly attracted to Claudia Joseph embarks on an outrageous plan of seduction. But as heir to a prestigious dukedom the Marquess of Attingsborough is expected to carry on his familys legacy not dishonour it. Yet Joseph i
read more
CLOSE
See more products from Fruugo
Colonel Lord Aidan Bedwyn has come to Ringwood Manor to keep his promise to a dying fellow officer. He has sworn to protect the man's sister no matter what - even when he finds that Miss Eve Morris wants no part of his protection. Finally, Aidan makes Eve an offer she cannot refuse.
read more
CLOSE
The Survivors' Club: Six men and one woman, injured in the Napoleonic Wars, their friendships forged in steel and loyalty. But for one, her trials are not over...
read more
CLOSE
On a visit to Bath, a stranger bursts into Lady Freyja's room and entreats her to hide him. His name is Joshua, who is intrigued by the beauty. He makes her a surprising request: to pose as his fiancee and help thwart his family's matchmaking schemes. For two people determined to be free, it's the perfect plan...until passion blindsides them both.
read more
CLOSE
See more products from World of Books
Learn More
Pricetracker
Price history for the selected item
Learn More
Videos
Related videos to your search terms
Learn More
Nearest Store
Closest store to your location