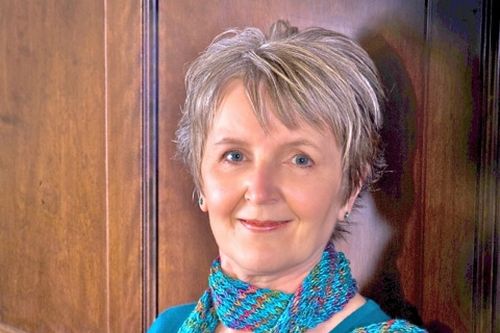 Mary Balogh
Mary Balogh (rhymes with Kellogg, born Mary Jenkins on 24 March 1944 in Swansea, Wales) is a Welsh-Canadian historical romance novelist.
Products & Prices
180 results
for Mary Balogh
Only a Promise: A Survivors' Club Novel
read more
CLOSE
All of London is abuzz over the imminent arrival of Wulfric Bedwyn, the reclusive, cold-as-ice Duke of Bewcastle, at the most glittering social event of the season. Some whisper of a tragic love affair. Others say he is so aloof and passionless that not even the greatest beauty could capture his attention. But on this dazzling afternoon, one woman does catch the duke's eye - and she is the only female in the room who isn't even trying. Christine Derrick is intrigued by the handsome duke...all the more so when he invites her to become his mistress. But Christine has very definite views on men, morals, and marriage and confounds Wulfric at every turn. Yet even as the lone wolf of the Bedwyn clan vows to seduce her any way he can, something strange and wonderful is happening. Now for a man who thought he'd never lose his heart, nothing less than love will do.
read more
CLOSE
Sense and Sensibility (Signet Classics)
read more
CLOSE
See more products from AwesomeBooks
On a visit to Bath, a stranger bursts into Lady Freyja's room and entreats her to hide him. His name is Joshua, who is intrigued by the beauty. He makes her a surprising request: to pose as his fiancee and help thwart his family's matchmaking schemes. For two people determined to be free, it's the perfect plan...until passion blindsides them both.
read more
CLOSE
They meet in a ferocious snowstorm. She is a young teacher with a secret past, and he is the cool, black-caped stranger who comes to her rescue. Between these two strangers, desire is instantaneous. Stranded together in a country inn, Lucius Marshall, the Viscount Sinclair, and Frances Allard share a night of glorious, unforgettable passion.
read more
CLOSE
CLOSE
See more products from World of Books
Learn More
Pricetracker
Price history for the selected item
Learn More
Videos
Related videos to your search terms
Learn More
Nearest Store
Closest store to your location