148 results for sandisk camera
www.fruugo.co.uk/search/?q=sandisk+camera
Now rated UHS Speed Class 3 (U3), this fast, high-performing memory card teams up with your action camera to capture and share unforgettable extreme sports video. With read speeds up to 90MB/s and write speeds up to 40MB/s, this SanDisk Extreme microSDHC UHS-I card delivers the fast recording and playback you need to capture Full HD (1920x1080p) and 4K Ultra HD (3840x2160p) video of your most daring adventures in stunning detail, ready to enjoy on today's new 4K TVs and monitors. Share the thrill using the included SD Adapter to move your video to your Android-based tablet or your computer. SanDisk's proven ability to stand up to environmental extremes gives you confidence that your video will be there to share when the adventure's done.Fast UHS-I cards are designed for action cameras with extreme transfer speeds of up to 90 MB/s [*]. So you can take the wait out of transferring your videos between devices.Value Twin PackThis pack contains 2 microSDHC memory cards as well as an SD adapter, cheaper than buying two separate packs. Always have a spare ready, and always keep a card in your camera while your other is in your computer saving that footage. Don't Leave Home Without ItCapture sharp detail and the vibrant colours of your most daring adventures with Full HD and stunning 4K Ultra HD video [**]. Ready to enjoy on 4K Ultra HD TVs and monitors.The performance and durability you demandThis card is temperature proof, water proof, shock proof and x-ray proof [***]. Tested in extreme conditions, this card is built to protect your precious images from whatever life can throw at them.Compatible with SD SlotsThis SanDisk Extreme microSDHC card comes with a convenient adapter so you can transfer your content straight to your computer and use with any compatible device with an SD slot. *Up to 90 MB/s read speed; up to 40 MB/s write speed. Based on internal testing; performance may be lower depending on host device, interface, usage conditions and other factors. 1 MB=1,000,000 bytes. **Full HD (1920x1080p) and 4K Ultra HD (3840x2160p) video support may vary based upon host device, file attributes and other factors. See manufacturer's website for more details. ***See product packaging and manufacturer's website for additional information and limitations
---
www.shopzilla.co.uk/sandisk-camera/products
Manufacturer Code: SDSQXVF-128G-GN6 Genuine SanDisk 128GB Class 10 Extreme Micro SDXC Memory Card & SD Adaptor Discounts When You Order SanDisk 128GB Class 10 Extreme Micro SDXC Memory Card & SD Adaptor At Ink N Toner UK
---
www.houseoffraser.co.uk/on/demandware.store/Sites-hof-Site/default/Search-Show?q=sandisk+camera
Take to the skies with this fantastic remote control X Series 2.4 Quadcopter with camera. This fantastic drone is the perfect way to take videos images of the world around you from the air, fitted with a HD camera and 4GB Micro SD. The X-Series is...
---
www.awesomebooks.com/search/?q=sandisk+camera
Camera
---
Products and Prices
---
£2.59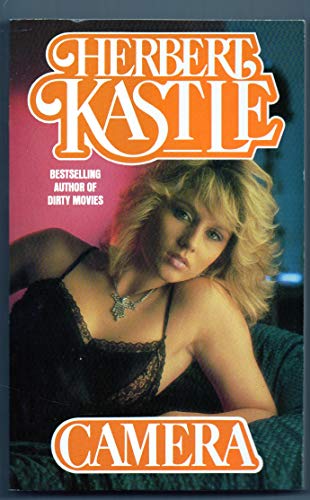 £2.79


View All
Reviews
---
www.anandtech.com/show/11062/sandisk-launches-a1class-microsdxc-card
...to catch up with Western Digital to check out the updates from their end in the direct-attached storage space. After the acquisition of SanDisk, a consolidation of sorts led us to interacting with G-Technology (from the HGST side) also at the same suite. While G-Technology indicated th...
www.carcamerashop.co.uk/blog/mini-0801-black-bullet-car-camera-review/
We've been road testing the Black Bullet Mini 0801 car camera for some time now. Putting it through its paces and seeing how it fairs over an extended period of time. So often dash cams are reviewed after ...
www.wired.com/2016/12/review-yi-m1-mirrorless-camera/
Like the action camera before it, the Yi M1 sells for close to half the price of competing cameras in its class. The post Review: Yi M1 Mirrorless Camera appeared first on WIRED.
More reviews for sandisk camera
Buying Guides
---
www.whatdigitalcamera.com/buying-advice/understanding-memory-cards-9083
...ry card. A £5 SD card from a supermarket will give you the same results as using the latest generation of card from Lexar, SanDisk or Samsung. The difference, however, is that the cheaper card may do it much more slowly, be less reliable, have fewer backup measures, differ...
www.whatdigitalcamera.com/buying-advice/buying_guides/choosing-a-tripod-31479
Whether youu2019re shooting landscapes or the kids in your front room, if your camera isnu2019t held steady, youu2019re going to get blurred images. The best solution is a tripod or monopod, and to help you decide which is for yo...
More buying guides for sandisk camera